ANKO Service
ANKO is providing you services that assure you have a pleasant buying process and profitable food making equipment to make your food business successful. When you contact ANKO with your food processing equipment requirements, catalogue, design drawings and suggested machines are provided by our sales managers.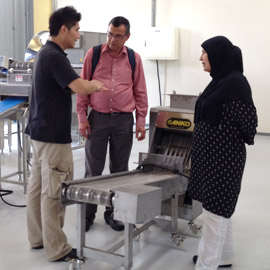 Our Sales Manager
Our sales managers don't just send out price lists. They play important roles acting as consultants and provide solutions making sure your food making machines meet expectations.
---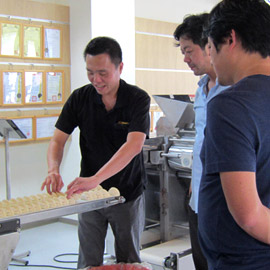 Plant Tour at ANKO
After a series of communications, clients would come visit ANKO to check out the machines. ANKO is located in Sanxia, and have a 107,000 square foot plant near Taipei city.
Everything is prepared when you arrive, a kitchen with all the cooking facilities, food processors, ingredients and the food making equipment you wish to buy. We provide a certified hygienic kitchen with selections of cooking equipment and a room that has food making machines with multiple input power supplies.
---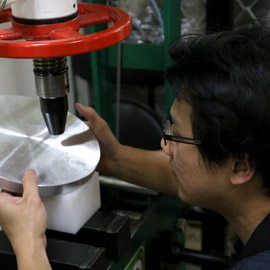 Turnkey Project Production Line
Apart from buying main food processing equipment, clients can also order extra equipment to make their production more efficient. Food processing equipment ranges from chopping, stirring, boiling, deep-frying, steaming and packaging machines, they are all available at ANKO.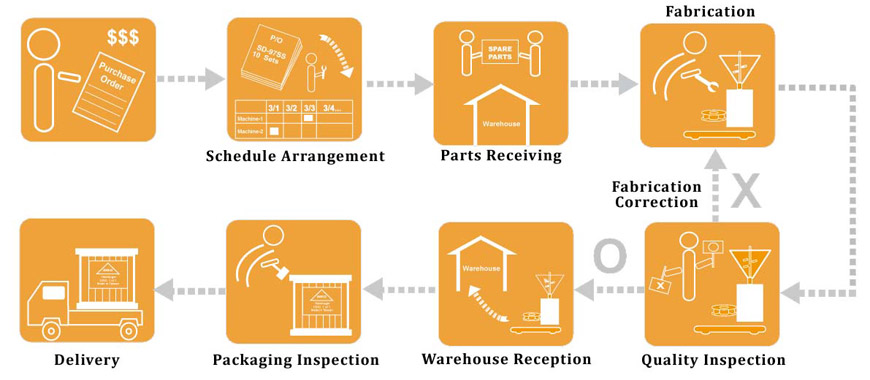 ---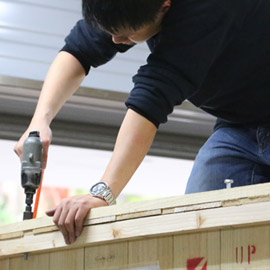 Food Making Equipment Package & Delivery
ANKO's large shipping area can fit two 40-foot container trucks. We provide fast shipping to assure on time delivery. Wood crate packaging and layers of plastic sheets are included to protect your food making machines. Small machine parts and little components are placed in a separate case.
---
Food Equipment Trouble Shooting
We would try to help our clients to solve any machine problems though phone calls, emails or videos. Due to the straightforward nature of our food making machines, issues can normally be easily solved over the telephone. Most of the time, there are only small difficulties that need to be handled since we have a reputation for making long lasting food machines.
All ANKO engineers and our global partners have been serving clients for over 40 years, if you are looking for a reliable food making machine, look no further than ANKO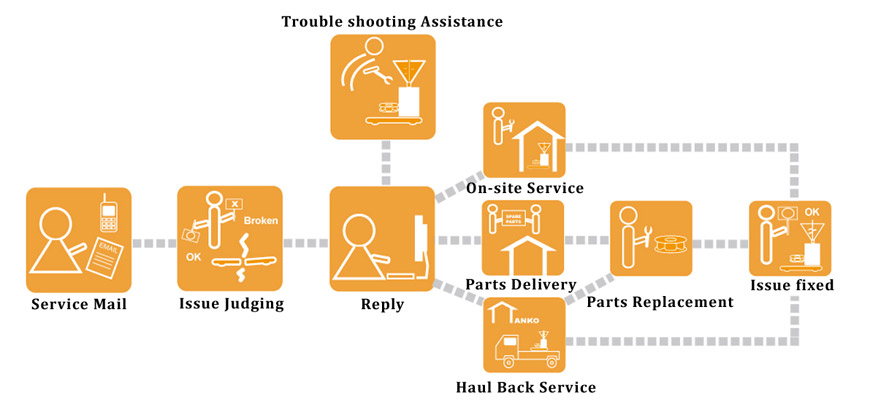 Why Choose Us

Food Processing Equipment Installation

Your food making equipment arrives a few days before our engineer, who is responsible for the machine installation and staff training. Necessary materials such as a manual, maintenance tools and machine accessories are provided.

Our Advantage

Custom-Made Food Processing Machine

Many food processing machines are required to accommodate their small plants or current root systems. When customization of food making equipment is needed, our sales manager would first present a similar design from the catalogue and explain how the machine can be customized.

Production Process

Contact Information

Headquarters
ANKO FOOD MACHINE CO., LTD.
No.351, Sec. 1, Zhongzheng Rd., Sanxia Dist., New Taipei City 237, Taiwan
TEL : 886-2-26733798
FAX : 886-2-26733697
E-mail : anko@anko.com.tw
Website : www.anko.com.tw, www.ankofood.com

USA Business Partner
ANKO FOOD TECH INC.
300 South Walnut Ave, Suite 405, San Dimas, California 91773, U.S.A
TEL : +1-909-599-8186
FAX : 886-2-26733697
E-mail : anko@ankofoodtech.com
Recommandation
ANKO Introduction
ANKO FOOD MACHINE CO., LTD. is a Taiwanese food processing equipment supplier and manufacturer. They've been offering professional food machinery in multipurpose filling and forming machine markets since 1978. With collected 38 years of experience, ANKO makes sure that their food machinery meets each customer's demands.
Our products include automatic encrusting, forming machine, automatic spring roll pastry and samosa pastry machine, automatic shu mai making machine, double line machine, automatic encrusting and forming machine, semi automatic spring roll and samosa machine. Please feel free to
Contact Us
.
Food Processing Equipment Solutions
View our new food processing machine and turnkey solutions