Consulting Service
Customized production line adjustment
"Not just selling machines to customers." To help ANKO machines achieve better efficiency, our consultants assess food recipes, sizes and dimensions, planned production, and plant size. They will plan a proposal with the most suitable production lines and arrange for related customization. From recipe modification assistance to turnkey integration, our professional consultants, mechanical engineers, and food researchers will help resolve any encountered software/hardware challenges together with customers.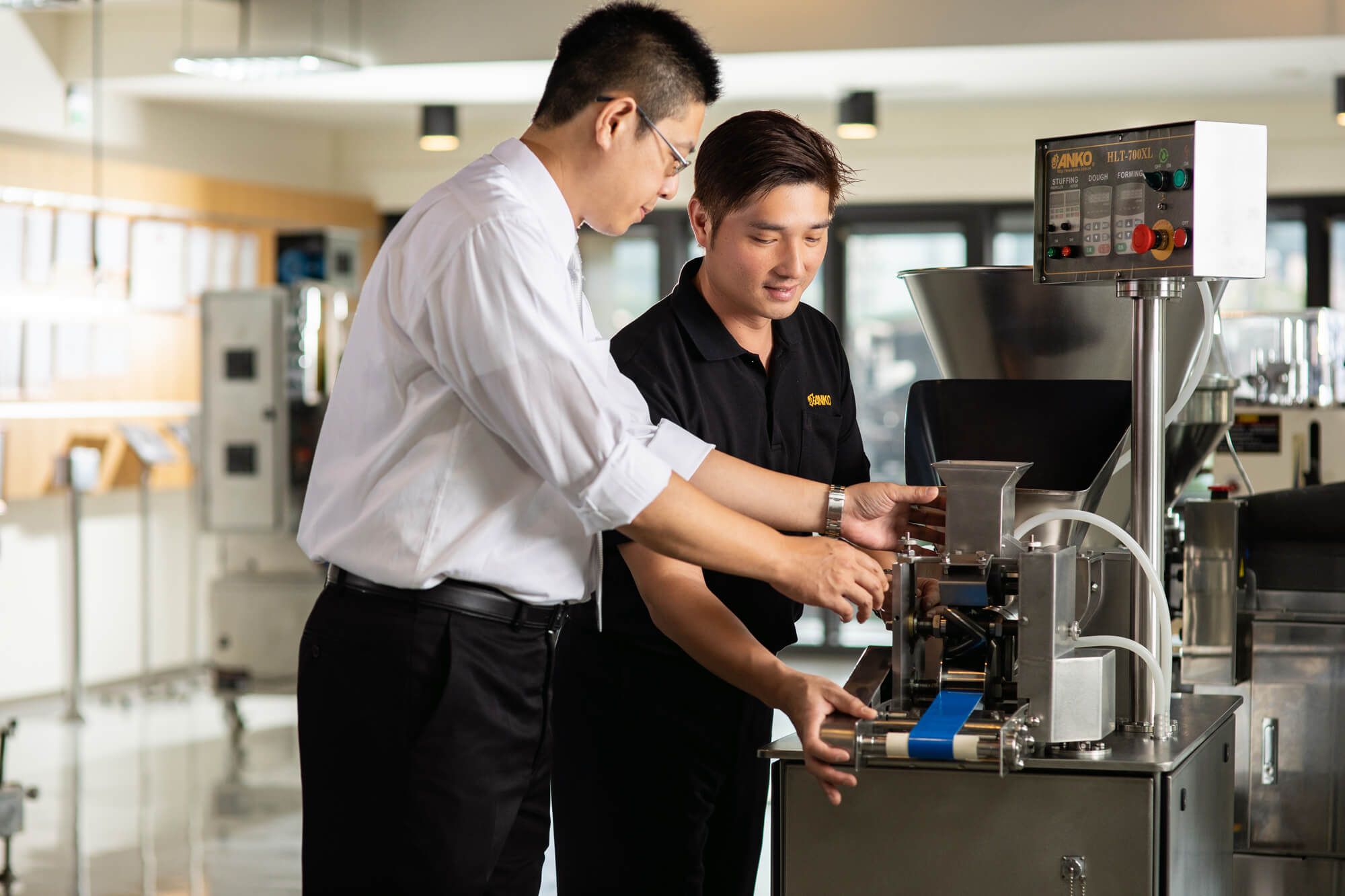 Handing down flavors through manual-automatic conversion
"How do we dare say that food recipe researchers are customers' lifesavers?" When converting handmade food recipes to machine production, customers are most concerned that the originally enjoyed textures will go wrong. The secret to maintaining tasty foods after conversion to automated production is the professional expertise of ANKO's food recipe researchers. ANKO has built the industry's one and only food recipe library, which records up to 300 ethnic foods around the world, from Chinese, Indian, Middle Eastern, Latin, to European cuisine. The data, accumulated through years of market development, is provided to our customers for more opportunities to expand their markets!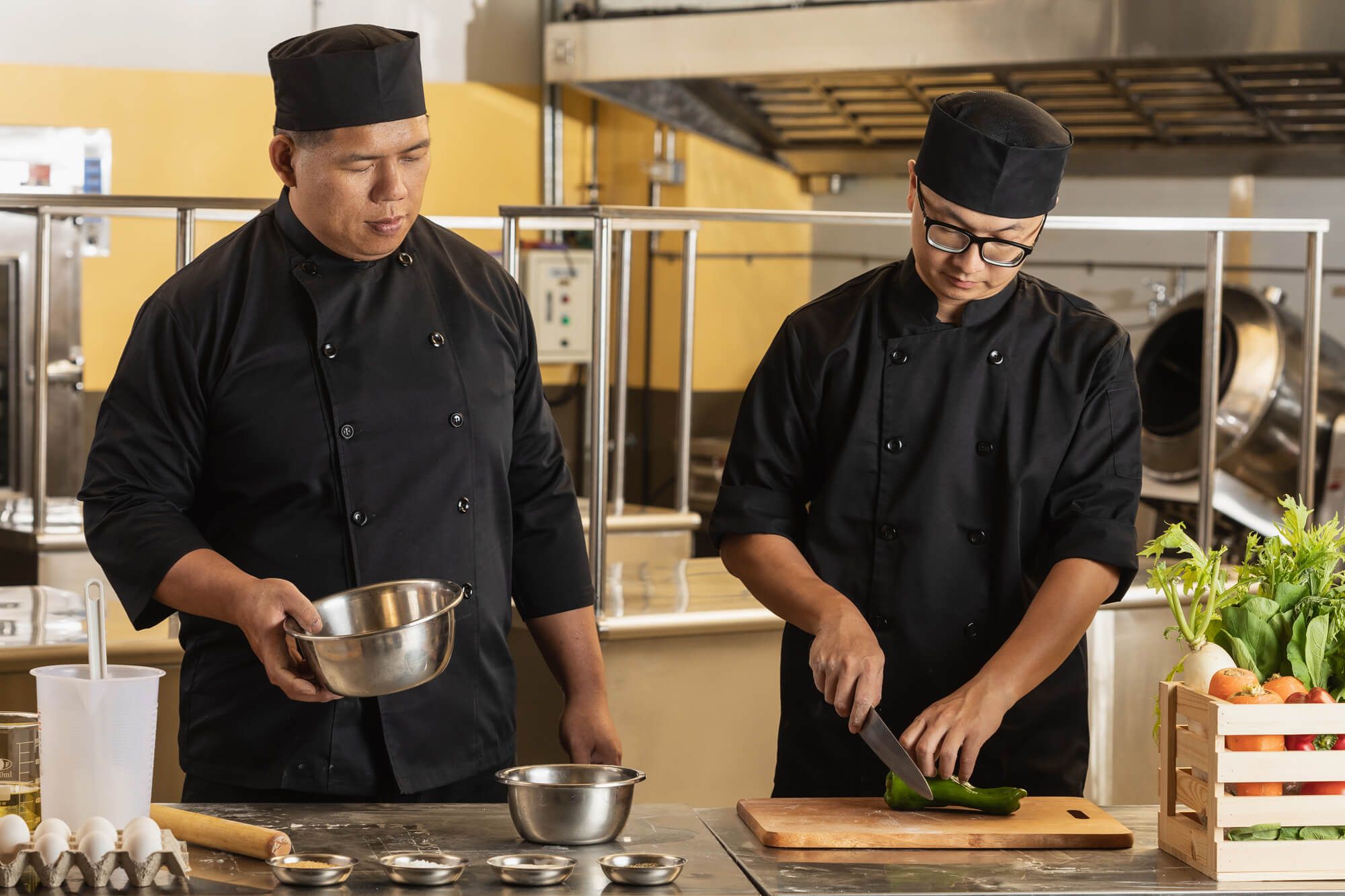 Comprehensive technical support
Allowing each ANKO machine to achieve its utmost potential is our commitment to customers. Our professional consultants offer rising market opportunities, new production line planning, machine-related training, and after-sales repair and maintenance, in every aspect satisfying potential requirements that customers may encounter after machine purchase. If you plan to expand your production line, our well-experienced market consultants can share current market trends with you, and further arrange for engineer support according to the appearance, weight, size, and recipe of the new product. We provide comprehensive after-sales support and regular on-site checkups, striving to reduce stand-by time and prevent failure. Our goal is to resolve problems as soon as possible to minimize customer loss.
Why Choose Us

ANKO understands how to overcome differences in local raw materials and perfect the recipe

Ethnic foods in different countries use different local ingredients, including a wide array of flour varieties. How should we adjust the softness of the product to facilitate machine production according to the water absorption rate and the gluten content of each variety, and best match the local taste? ANKO owns a global food recipe database. Even if you don't have any experience in food production, as long as it is a common ethnic food, we are confident that we can provide you with a food recipe for success.

Our Advantage

High-efficiency online/offline after-sales repair service, managed according to complexity

If any problems occur during machine operation, ANKO's service personnel will assist you every step of the way to eliminate the cause of the malfunction and reduce downtime. Based on the level of machine operation and damage, whether it is parts delivery or machine maintenance, we will provide different solutions according to the level of complexity, such as multimedia online tutorial and video, on-site inspection or return-to-factory maintenance services. We will choose the most time-efficient and cost-effective solution for you to solve your machine problems.

Consulting service

Contact Information

Headquarters
ANKO FOOD MACHINE CO., LTD.
No.351, Sec. 1, Zhongzheng Rd., Sanxia Dist., New Taipei City 237, Taiwan
TEL : 886-2-26733798
FAX : 886-2-26733697
E-mail : anko@anko.com.tw
Website : www.anko.com.tw, www.ankofood.com

USA Branch Office
ANKO FOOD TECH, INC.
635 W Allen Ave, San Dimas, CA 91773, U.S.A
TEL : +1-909-599-8186
E-mail : anko@ankofoodtech.com
Recommandation
ANKO Introduction
ANKO FOOD MACHINE CO., LTD. is a food making machine manufacturer and a food production solution supplier. We've been offering professional food equipment since 1978. With years of experience in the food machine market, ANKO makes sure that our food equipment meets customers' demands.
Food Processing Equipment Solutions
View our new food processing machine and turnkey solutions