Who We Are
Taste of Tradition, Pioneer in Production
ANKO was founded in Taiwan in 1978, and is committed to providing quality food production solutions. We believe that thorough turnkey planning and utilization of diverse production lines, customers can achieve success in their food businesses and together we will create unprecedented market opportunities!

For providing a stable supply of high-quality machines, we obtained the ISO9001 certification in 1999 and ISO50001 certification in 2023. And our machines are manufactured in compliance with food sanitation and electrical safety standards that can easily pass any inspection, like CE, UL. We have also become a benchmark brand of Chinese food making machine in the global industry through customization, fair prices, recipe consulting, turnkey service and good after-sales service.
The ANKO team is backed by great expertise in the food industry, and may quickly perceive your existing situations and issues. We believe that in addition to understanding mechanical equipment, we must also stand with customers in the food market, observing current statuses and factory conditions to provide thorough and proper planning suggestions for your requirements.
As well as being approved by customers from more than 112 countries around the world and providing top-quality machines with reliable production, in contrast to other machine suppliers, ANKO offers the below consulting services to solve the production problems you might have, allowing you to invest with more confidence!
Our Total Solution includes...
We provide total solutions for central kitchens and food factories, which comprise of a variety of services and equipment from raw material processing, production line planning, production process optimization, to new product research and development customization.
Production Planning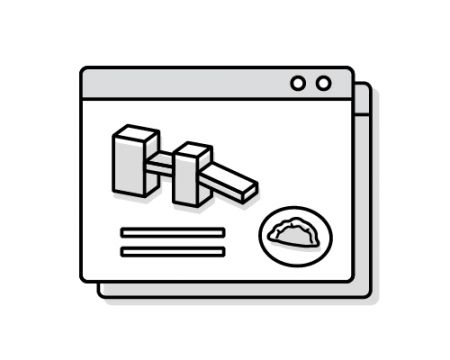 If you want to increase production capacity, switch from manual to automatic production, expand product line, and enhance efficiency, our professional team helps customers make customized production planning to maximum machine performance and production efficiency.
See how we did it:
What things to consider when setting up a new lachha paratha production line ≫
Technical Support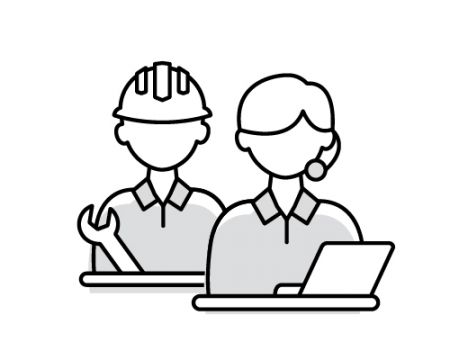 Our team delivers thorough machine training and after-sales support and provides comprehensive services for every customer and machine, including maintenance and repair, professional consulting, and troubleshooting.
See our solution:
Assisted the client on improvement of the preparing process for filling ≫
Recipe Consulting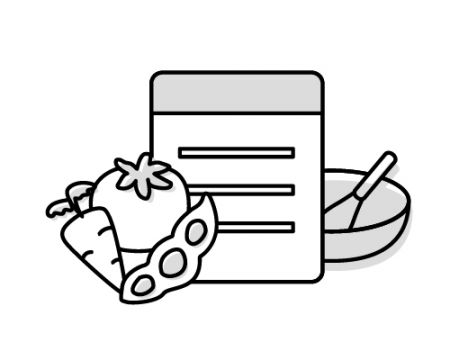 ANKO has in-house food researcher, experienced engineers, and a food lab with global food recipe database to ensure that the production of food runs smoothly without compromising the taste and texture of your food.
See the true story:
The client's soup dumplings were not as juicy as other's ≫
Here we collect many cases those are true stories regarding clients' needs and our solutions. From the stories, you might be able to find similar concerns and know the details about how we deal with them. We are willing to share information as much as possible with you to lower the risks of investment in equipment.
ANKO has provided a wide variety of solutions to different business types, including bakery, food factory, central kitchen as well as hotel and restaurant. You are very welcome to consult our solutions. However, if you need more help, whether it's manual to automatic conversion, newly-founded plants looking for novel development opportunities in the food market, small and medium food manufacturing plants, or central kitchens, ANKO can provide various food processing and forming equipment solutions to supply the needs of more than 300 ethnic foods, and is the benchmark brand in the Chinese food manufacturing industry. Through wide experience in the food market and professional expertise in equipment, our team can help your business reach new horizons.
Why Choose Us

Leader in Chinese food manufacturing solutions

ANKO is rooted in Chinese culture and for over 45 years has always been dedicated to developing and exploring Chinese delicacies such as dumplings, shumai, spring rolls, wontons, pot stickers, xiao long bao, shrimp dumplings, scallion pancakes, tang yuan (glutinous rice balls), baozi, and mantou (Chinese steamed buns). Whether it's pinched, pleated, or with a handmade look, with a plump appearance, with crisp fresh vegetable fillings or juicy savory pork fillings, ANKO can meet the requirements of most kinds of dim sum in the market. Our food machines have already been successfully developed and sold in several places around the world. If you plan to expand into the Chinese food market, ANKO is definitely your best choice!

Our Advantage

High-standard food lab to ensure that the food tastes exactly as you wished

The ANKO factory has a machine demonstration area as well as a bright and clean high-standard food lab which provide a variety of flours, seasonings, fillings, additives and various food processing equipment such as mixers, vegetable cutters, hydro extractors, steamers, ovens and other kitchen utensils. After assessment by our professionals, a machine trial will be arranged based on your needs. You can test recipes and machines to ensure that the ANKO equipment meets your actual needs and requirements.

Consulting service

Contact Information

Headquarters
ANKO FOOD MACHINE CO., LTD.
No.351, Sec. 1, Zhongzheng Rd., Sanxia Dist., New Taipei City 237, Taiwan
TEL : 886-2-26733798
FAX : 886-2-26733697
E-mail : anko@anko.com.tw
Website : www.anko.com.tw, www.ankofood.com

USA Branch Office
ANKO FOOD TECH, INC.
635 W Allen Ave, San Dimas, CA 91773, U.S.A
TEL : +1-909-599-8186
E-mail : anko@ankofoodtech.com
Recommandation
ANKO Introduction
ANKO FOOD MACHINE CO., LTD. is a food making machine manufacturer and a food production solution supplier. We've been offering professional food equipment since 1978. With years of experience in the food machine market, ANKO makes sure that our food equipment meets customers' demands.
Food Processing Equipment Solutions
View our new food processing machine and turnkey solutions