ANKO Introduction
ANKO's Secret Food Making Equipment Base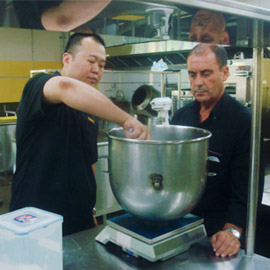 At ANKO, there's a hygienic kitchen this is equipped with various cooking equipment. It allows visitors to make hand- made foods right there.
In Sanxia, Taipei, where ANKO is located, a mysterious base, a kitchen with advanced equipment and many experienced engineers, has been practicing making global cuisines from 112 different countries using food making equipment. In the kitchen, there are surprises that happen every day.

These engineers collect food info, try out different foods and design food machines. If you visit ANKO, you can see them busy cooking and trying to use the ingredients to cook foods that would taste local, or even better.
Every day, you can see digital signage welcoming visitors from various countries. Before buyers arrive, all the ingredients are prepared for them to cook in the kitchen.
Flour may vary depending on the regions; we have everything here stored in a designed room to prevent the moisture. Some buyers bring their own chefs and recipes, after machine testing, they bring foods to the kitchen and try to boil, fry and steam them," said Robert OuYang, president of ANKO.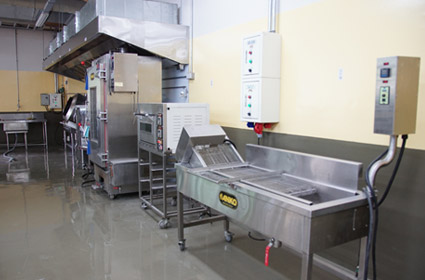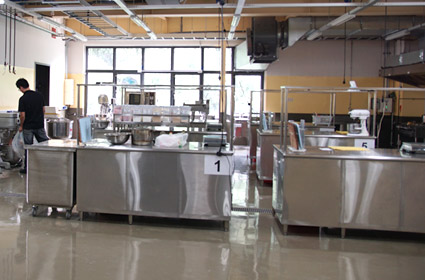 ANKO's R&D team is a group of elites. They built the 1st version of dumpling making equipment over 30 years ago; since then, they've been constantly improving its functions by making the machine faster, smoother and also allowing users to buy various shapes of molds in order to make sizes of dumplings or other similar foods that require fillings and wrappings. Now, if you buy a dumpling making machine, you can also purchase deep frying equipment, packaging equipment, boiling machine and a fridge to build a complete production line.
"How to increase food making equipment's production capability? The design between the food equipment and plant, process distance and time, the taste of food and the flexibility of the machine, all of these factors should be taken into consideration.", said an engineer at ANKO. "Of course, every part of the machine is designed to meet hygiene standards and built using 304 stainless steel."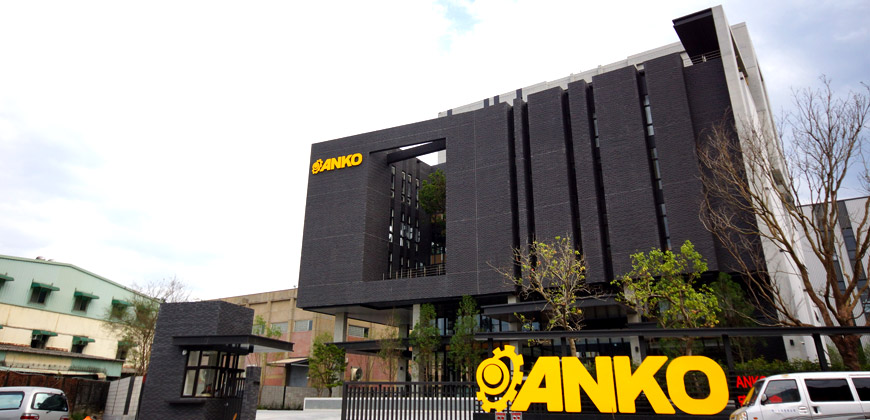 Why Choose Us

Our Food Specialist – Great Food Knowledge Brings You to a New Market

We have a team of food specialists who are responsible for assuring the manufactured food meets client's requirements. The team also collects and studies ingredients from different regions and co-works with R&D engineers to develop new food making equipment. Whether it's cuisine from the Middle East, Europe, Asia or the Americas, we rely on in-depth research to design food making equipment that tastes 100% local.

"We do not wait for buyers to come up with requirements; we approach them with new designs to help them to expand into new food markets," says Richard OuYang, the general manager of ANKO.

Our Advantage

With the newly built office building (107,000 square feet), we are able to increase our food making equipment sales by increasing our production efficiency.

With the added systems and facilities, including Japanese 5S system, staff training, custom-made elevator for file delivery, walky talky communication system, shelf for storage space and the devices for machine manufacturing.

We are selling food making machines to 112 countries, not just dumpling making equipment and siomai making equipment, we are selling food making machines for gnocchi, burritos, falafels, kubbas, etc. Basically, you name it, we build it.

With nearly 1000 mold sales every year, worldwide network of expert sales and service point, ANKO is one step further to becoming a world class food making equipment supplier.

Production Process

Contact Information

Headquarters
ANKO FOOD MACHINE CO., LTD.
No.351, Sec. 1, Zhongzheng Rd., Sanxia Dist., New Taipei City 237, Taiwan
TEL : 886-2-26733798
FAX : 886-2-26733697
E-mail : anko@anko.com.tw
Website : www.anko.com.tw, www.ankofood.com

USA Business Partner
ANKO FOOD TECH INC.
300 South Walnut Ave, Suite 405, San Dimas, California 91773, U.S.A
TEL : +1-909-599-8186
FAX : 886-2-26733697
E-mail : anko@ankofoodtech.com
Recommandation
ANKO Introduction
ANKO FOOD MACHINE CO., LTD. is a Taiwanese food processing equipment supplier and manufacturer. They've been offering professional food machinery in multipurpose filling and forming machine markets since 1978. With collected 38 years of experience, ANKO makes sure that their food machinery meets each customer's demands.
Our products include automatic encrusting, forming machine, automatic spring roll pastry and samosa pastry machine, automatic shu mai making machine, double line machine, automatic encrusting and forming machine, semi automatic spring roll and samosa machine. Please feel free to
Contact Us
.
Food Processing Equipment Solutions
View our new food processing machine and turnkey solutions