Termination of Agency Agreement with Turkish Agent
2019/01/25
ANKO FOOD MACHINE CO., LTD.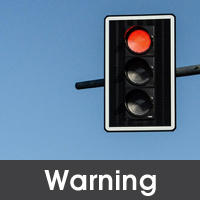 Please be informed that from 2013, ANKO GIDA MAKINELERI PAZ. SAN. TIC LTD STI.(details shown below) is no longer an agent under ANKO FOOD MACHINE CO., LTD.


MERTEM GIDA ENDÜSTRİ TEKNOLOJİLERİ VE MAKİNALARI MÜM. PAZ.
.Ş.ANKO GIDA MAKINELERI PAZ. SAN. TIC LTD STI.
Alptekin Cad. Deko İş Merkezi No:16 Kat:2 34775 Şerifali / Ümraniye - İSTANBUL
TEL: +90 216 577 72 07 -08-09
TEL: +90 216 573 73 10
Website: http://www.ankomakina.com/


The Turkish agency has illegally used ANKO's trademark, product information and other materials to transact business with other companies. The quotation and contract issued by the Turkish agency do not represent the official legal contract and trade practice of ANKO Food Machine Company. ANKO has no legal liability and obligation for any loss. Hereby we declare that ANKO Food Machine Company has ceased cooperation with ANKO GIDA MAKINELERI PAZ. SAN. TIC LTD STI.

If you would like to inquire about ANKO's worldwide distributors and dealers, please contact us directly. We will offer you the contact information of our formal and legal gents and distributors to avoid a trade dispute.
Recommandation
ANKO Introduction
ANKO FOOD MACHINE CO., LTD. is a Taiwanese food processing equipment supplier and manufacturer. They've been offering professional food machinery in multipurpose filling and forming machine markets since 1978. With collected 38 years of experience, ANKO makes sure that their food machinery meets each customer's demands.
Our products include automatic encrusting, forming machine, automatic spring roll pastry and samosa pastry machine, automatic shu mai making machine, double line machine, automatic encrusting and forming machine, semi automatic spring roll and samosa machine. Please feel free to
Contact Us
.
Food Processing Equipment Solutions
View our new food processing machine and turnkey solutions