Message from our Chairman
2022/01/01
ANKO FOOD MACHINE CO., LTD.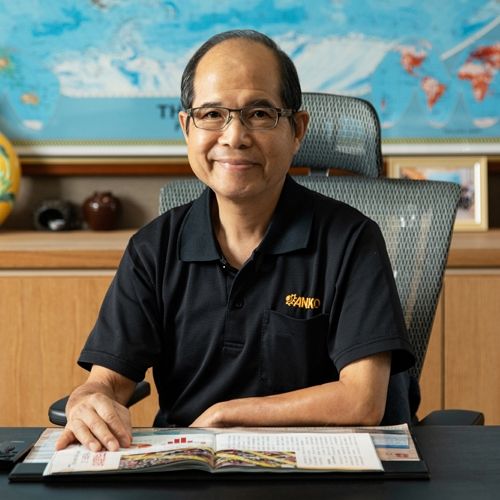 Dear my friends,

First of all, on behalf of ANKO Food Machine Company, I would like to thank you for all your support and comments over the years, which are vital to our continued growth. In 2022, the global economy is entering a pronounced slowdown amid fresh threats from COVID-19 variants and a rise in inflation. However, "food is the first necessity of the people", I believe that you will be favored by consumers as providing affordable and flavorful frozen or convenience foods that meet the market demands.

ANKO has more than 40 years' experience in producing food machines for manufacturing ethnic foods such as Chinese, Central European, Eastern European, Indian, Latin American and Middle Eastern foods, and exported our food machines to 112 countries worldwide. Through continuous research and development of machines catering customers' needs and market trends for over 40 years, ANKO has accumulated valuable experience and recipes. Therefore, we can provide quality machines with free recipes to help customers create greater value in their products.

Due to the Internet and immigrants, many traditional ethnic foods such as burrito, spring roll, paratha, dumpling, siomai, and tapioca pearl tea are getting popular in other ethnic groups. If you need any food making solutions, please do not hesitate to contact us. We will provide the most considerate service immediately.
Menu
Recommandation
ANKO Introduction
ANKO FOOD MACHINE CO., LTD. is a food making machine manufacturer and a food production solution supplier. We've been offering professional food equipment since 1978. With years of experience in the food machine market, ANKO makes sure that our food equipment meets customers' demands.
Food Processing Equipment Solutions
View our new food processing machine and turnkey solutions